Frequently Asked Questions
Does UNCW offer vegan or vegetarian options?
---
UNCW Campus Dining is vegan and vegetarian friendly! Our culinary team works to ensure there are varying vegan options for all meal times. Check out our Campus Dining Vegan Guide. Options are updated by semester.
---
How does UNCW Campus Dining define "local" food?
---
Aramark defines local food as that which is provided by businesses located within 250 miles of campus. We partner with the nonprofit Feast Down East as well as the supplier FreshPoint to procure produce, meat, eggs, honey, bread, and other locally produced value added products. We also partner with local businesses to further support our local food system. These partners include, but are not limited to: - Midtown Pop - Panacea Brewing Company - Veggie Wagon - Porty City Java - Crofton's Pretzels - Tama Tea
---
How is UNCW Campus Dining addressing Food Insecurity?
---
Campus Dining is proud to partner with the university to support a meal donation program, Swipes for Seahawks. Learn more about the program here and donate a swipe to support a fellow Seahawk.
UNCW Campus Dining also contributes food items to Hawk's Harvest, the campus food pantry. To learn more about Hawk's Harvest, click here .
---
What is UNCW Campus Dining doing to minimize waste?
---
A whopping 30-40% of the waste we produce is compostable. UNCW Campus Dining is committed to doing our part to Wipe Out Waste. Scraps from preparation and leftovers from your meals at Wagoner Dining Hall and at The Shore are diverted from the New Hanover County landfill and turned into nutrient rich compost. Additionally, scraps from preparation or pre-consumer waste at Dub's Cafe are turned into a nitrogen rich composting additive utilizing an EcoVim food dehydrator. You can also request composting at your on campus events through the Gold Talon program! We hope to expand this organics waste collection to other locations in the future. Last year alone, we diverted over 75 tons of organics from our local landfill!
---
What are some other ways you can practice sustainability at UNCW?
---
Check out this Student Guide to Sustainability by UNCW Sustainability. Learn more about all things sustainability at UNCW by visiting https://uncw.edu/sustainability/.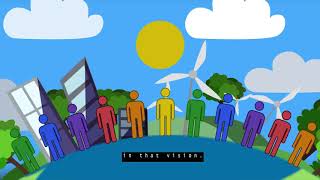 ---
What is UNCW Campus Dining doing to reduce single use plastics?
---
As a coastal university, we recognize the value and importance of protecting our most precious natural resources and to this end, UNCW Campus Dining and Aramark as a corporation have been embarking on a commitment to protect our oceans by significantly reducing single-use disposable plastics across all food service operations where possible. Here at UNCW, these initiatives include the "Skip The Straw" campaign, procuring compostable plastics, and replacing plastic coffee stirers with wooden ones. Unfortunately there are some cases where a viable alternative to a single use plastic has been yet been identified, but please know that we are continuously making strides to solve these issues as materials technologies advance.
---
---